Smokefree Community Spaces create Smokefree kids
The Government has set a goal to make New Zealand Smokefree by 2025. One way to help achieve this goal is to make more community spaces Smokefree.
Encouraging Smokefree parks, playgrounds and sports grounds can help stop children starting to smoke. The average age for starting to smoke is around 14 years and for tamariki Maori it is around 11 years old.
Children copy what they see – that's why Smokefree family and whānau role models are one of the best ways to prevent children and young people from smoking. If adults don't smoke around children it is less likely that children will start smoking themselves. Remember our children are the next generation of non smokers.
Smokefree Canterbury's 2014 community survey showed public support for the current Smokefree policy for parks, playgrounds and sports grounds and also other open public places in Christchurch.
All 12 Councils in the Canterbury West Coast region now have policies for smokefree outdoor areas in their parks, playgrounds and sports grounds.
Smokefree Community Spaces in Christchurch
Smokefree Canterbury worked with the Christchurch City Council in 2009 to adopt and implement a plan to make all Christchurch parks, playgrounds, sports grounds and Council events Smokefree. Community and Public Health is a member of Smokefree Canterbury, and staff worked with other organisations within this network to make this happen.
The Selwyn District Council chose to adopt a policy to make Selwyn's playgrounds, parks, sports grounds and Council run or sponsored events smoke-free in December 2011, with the assistance of Smokefree Canterbury.
Smokefree Parks and Playgrounds in the Ashburton District
In 2006 two young students from Hampstead School proactively asked the Ashburton District Council to make the playground in Friedlander Park Smokefree.
On World Smokefree Day in 2007, the Council declared the Friedlander Park playground Smokefree, and the Council declared all playgrounds throughout the district to be Smokefree in late 2007.
The Ashburton District Council's Smokefree policy was extended to cover Council-owned sports grounds and the skatepark in 2010 and 2011, due to strong support from the community.
Smokefree Playgrounds in South Canterbury
Waimate District Council declared all their playgrounds Smokefree in May 2009 and utilise signage developed by the local Community and Public Health smokefree health promoter. The same signage is also currently being used in other parts of New Zealand.
Timaru District Council declared their playgrounds smokefree in 2012 passing a public education policy that has seen new signage up and around the district. The Timaru signage is different to that used in Waimate.
Smokefree Playgrounds for the West Coast
The Buller, Grey and Westland District Councils all adopted a Smokefree Outdoor Areas Policy between August and December 2011.  This result follows more than three years of effort by Community and Public Health as part of the West Coast Tobacco Free Coalition (WCTFC).
The focus now is putting up signs across the region to make everyone aware of the Smokefree areas.
---
Links
Contact your local CPH office for further information:
CANTERBURY
Ph: +64 3 364 1777
Fax: +64 3 379 6125
SOUTH CANTERBURY
Ph: +64 3 687 2600
Fax: +64 3 688 6091
WEST COAST
Ph: +64 3 768 1160
Fax: +64 3 768 1169
---
Signage for playgrounds and sports grounds
Staff at Community and Public Health developed the Smokefree signs that the Waimate District Council use in their playgrounds and sports grounds. These signs are now being used in other parts of New Zealand.
Community and Public Health and the Smokefree South Canterbury Committee are happy for others to use them too.
If you are interested in using these signs, please read the Terms of Agreement document below.  Contact Leola Ryder at the South Canterbury office for more details (03 687 2610).
---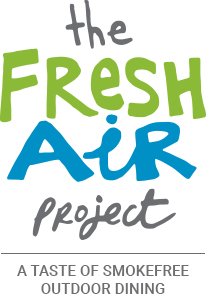 Page last updated: 06/03/2017