Working to promote Pacific health and wellbeing
Bula Vinaka, Fakaalofa lahi atu, Fakatalofa atu, Kia orana, Mālō e lelei, Mālō nī, Talofa lava and warm Pacific greetings.
There are about 14,000 Pacific people living in the Community and Public Health region (Canterbury, South Canterbury and the West Coast). This includes Pacific nations such as Samoa, the Cook Islands, Tonga, Niue, Fiji, Tokelau and Tuvalu.
Pacific communities are built around the churches and ethnic groups that play an important part in community life. Many Pacific people have barriers around accessing health information and health services. This is due to many issues such as language, health literacy, transport and finances.
Our Pacific Health Promoter strives to work across the areas of health and its social determinants that affect Pacific communities, especially financial concerns, smoking and housing issues. This includes acting as a link between the health system and Pacific ethnic communities.
Some examples of how Community and Public Health works with the Pacific community include:
Building awareness in Pacific communities to identify and respond to issues that affect their health.
Co-ordinating community health education seminars and programmes on identified issues.
Providing advice and culturally-appropriate information on issues that affect the health of local Pacific ethnic communities – in partnership with Pasifika health providers and Pegasus Health.
Acting as a point of reference for health agencies wishing to communicate with different Pacific communities.
Raising awareness for health professionals on Pacific cultural needs and perspectives.
Ongoing networking and consultation with the Pacific ethnic communities.
Working with local Pacific agencies and interagency groups such as Canterbury Pasifika Churches Network and the Christchurch City Council Multicultural Advisory Group.
Working collaboratively on relevant health issues with Pacific health organisations, the Pacific Caucus and the Integrated Respiratory Service Development Group (part of the Canterbury Clinical Network).
Community and Public Health also has a working group called Senibua that supports staff to implement effective action to improve Pacific health outcomes and reduce Pacific health inequities. This includes promoting Pacific Language Weeks during the year.
Pasifika COVID-19 vaccination drive
Tangata Atumotu Trust is running their Māui Clinic at the Hub Hornby (open seven days a week). Please make your appointment by calling 0800 28 29 26 or 0800 PASIFIKA (0800 727 434).
Etu Pasifika is also running a vaccination centre at their offices at 173 Montreal Street – Monday to Friday from 9am to 3pm. Call 0800 388 434 to book an appointment.
Pacific Language Weeks 2021
Pacific languages, cultures and identity are essential to the health, wellbeing and lifetime success of Pacific peoples and their communities in Aotearoa.
The Ministry for Pacific Peoples works closely with Pacific communities' to maintain and promote heritage languages. Languages magnify the value of a community, providing a vital link between our place in Aotearoa and our heritage.
The Ministry for Pacific Peoples has been supporting Pacific Language Weeks since 2010 – promoting and raising awareness of the diversity of our Pacific Languages.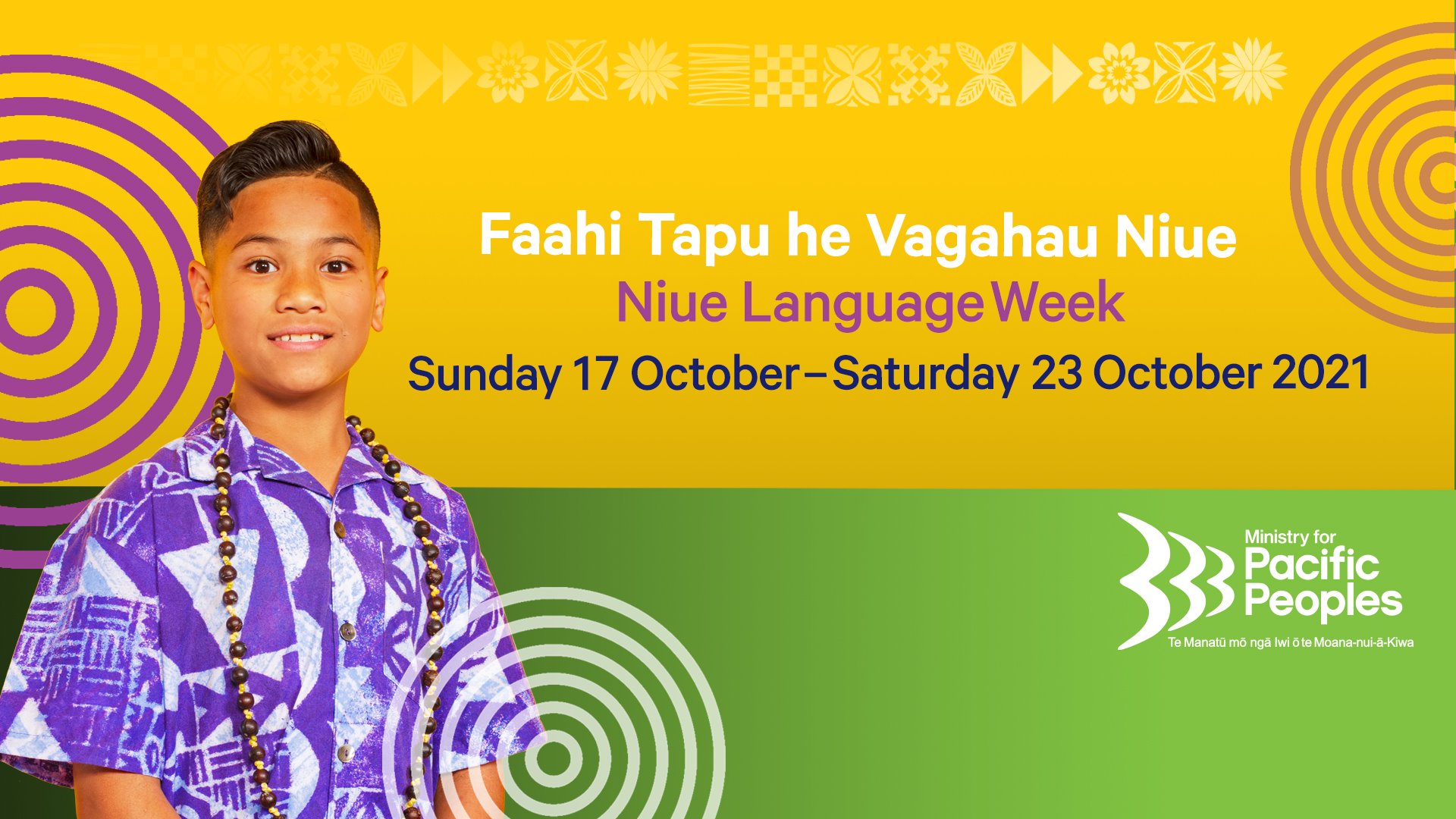 Let's talk about the future of Pacific Languages in Aotearoa
Beehive media release: 4th October 2021
Everyone in Aotearoa has a chance to have their say on the future of Pacific Languages in this country, said the Minister for Pacific Peoples, Aupito William Sio.
The Pacific Languages Strategy is aimed at increasing the use of Pacific languages in Aotearoa, and the consultation is open until Friday 12th November 2021.
"Our Pacific communities have told us how important our beautiful languages are to their wellbeing, and nothing has brought that home more strongly than COVID-19. Using Pacific languages to share key information has been essential for stopping the spread of the virus in our communities.
"Unfortunately, we also know that fewer people are using our Pacific languages in Aotearoa than they did a couple of decades back.
"The Ministry for Pacific Peoples has developed a strategy to increase the use of Pacific languages, and to revitalise those most at risk. The Pacific Languages Strategy will allow for more effective leadership and co-ordination across government and supporting communities in all efforts to drive language revitalisation."
---
Documents
Downloads
Download or order resources from the Community Health Information Centre. Some resources are available in several Pacific languages.
The Ministry of Health is no longer providing printed copies of some resources in Pacific languages.
Download and print Ministry of Health resources by Pacific language (HealthEd).
Links
For further information, contact:
Losana Korovulavula
Ph: +64 3 364 1777 or +64 21 794 701
Fax: +64 3 379 6125
---
---
COVID-19 vaccine campaign targets Pacific peoples
Ministry for Pacific Peoples media release: 17th May 2021
The health and safety of Pacific Aotearoa is the focus of a wide-reaching campaign being rolled out by the Ministry for Pacific Peoples, the Ministry of Health, and Bright Sunday.
The Ministry for Pacific Peoples (MPP) has launched a complimentary campaign to increase reach of key messages around COVID-19 and receiving the Pfizer vaccine, and engagement with Pacific audiences.
The goal is to shift mindsets of the Pacific audience who are contemplative or doubtful about information surrounding the vaccine, to be open to the solution of a vaccine to protect themselves, loved ones and all New Zealanders.
The campaign is inspired by the Pacific concept of Malaga or Journey, and explores how Pacific people are regarded as master navigators who travelled the Pacific Ocean.
It aims to remind Pacific people of the spirit that guided ancestors and elders on their journey. It is the same spirit calling for us to draw on faith and culture to act now and care for one another.
There are two main target audiences in mind: traditional Pacific – Pacific families who are conservative, by and large Pacific language speakers and strong in faith as well as cultural values, and Pacific young adults – New Zealand born and raised who are disengaged with the COVID-19 campaign.
---
O Luga o le Motu App launched
The Tino e Tasi Preschool in Christchurch, has broken barriers with the launch of a Samoan Language App produced in-house and with the direct participation of its own pre-schoolers!
Zohar Marshall of Tino e Tasi says the O Luga o le Motu App was produced by asking the three to four year-olds at the pre-school to draw a picture of a game they like to play on a tablet or phone at home.
The idea behind the App was to make learning a game and something the tamaiti would relate to. "The kids were at the centre of the project from the very start and it's their ideas that drove it. It is interactive and has a real Sesame Street vibe. They just love it," Zohar says.
---
Page last updated: 19/10/2021