Gear up against Legionnaires' disease
Cases of Legionnaires' disease typically increase from September to November during gardening season. Community and Public Health is urging gardeners to 'gear up' to protect themselves against Legionnaires' disease .
The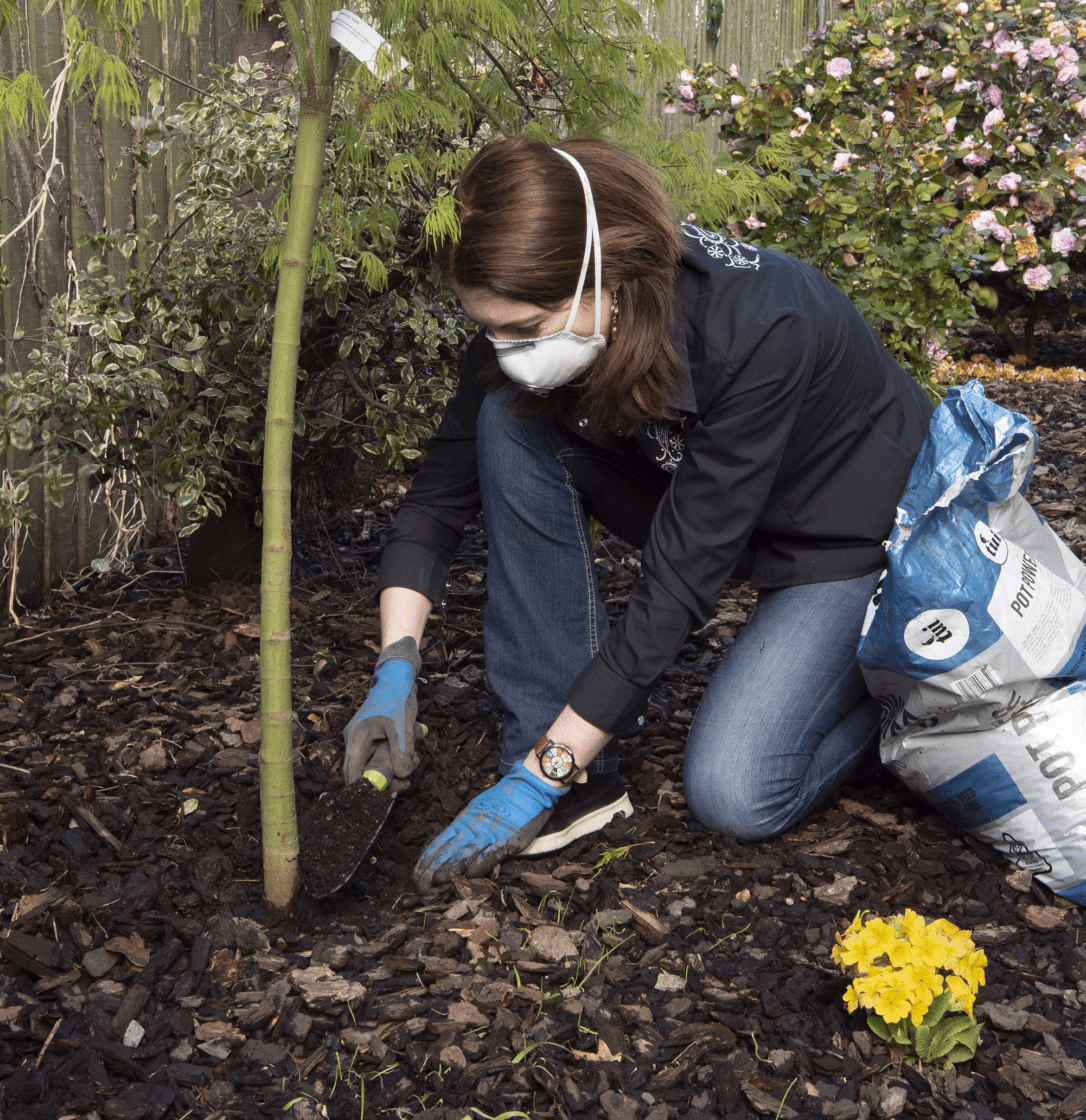 Legionella bacteria that cause Legionnaires' disease mainly live in water, soil and potting mix, and hot water cylinders. You need to be aware of the possible risk of getting Legionnaires' if you are handling garden soil, compost or potting mixes.
Gear up to avoid getting the disease when handling compost, potting mix, and garden soil. There are five easy ways to prevent our whānau, family and friends from getting Legionnaires' disease.
Mask up and wear gloves.
Use well-fitting disposable face mask and wear gloves when handling compost and potting mix.
Cut – don't rip.
Open bags of compost or potting mix carefully and away from your face using scissors.
Work outside.
Work with compost or potting mix in a well-ventilated outdoor area.
Compost dry? Damp it down.
Dampen down compost or potting mix to reduce dust.
Soap it up.
Wash your hands thoroughly with soap and water after the work is done.
Canterbury Medical Officer of Health Dr Ramon Pink says that Legionnaires' disease can start with flu-like symptoms.
"You can mistake it for the flu. Most people get high fever, muscle aches, fatigue and headache, and some get diarrhoea, vomiting and chest pains. In severe cases, people develop dry cough that could lead to pneumonia that requires hospitalisation," says Dr Pink.
Anyone can catch Legionnaires' but those most at risk are:
people over 50 years of age;
those with a long-term illness – particularly lung disease;
people with low immunity, and
smokers.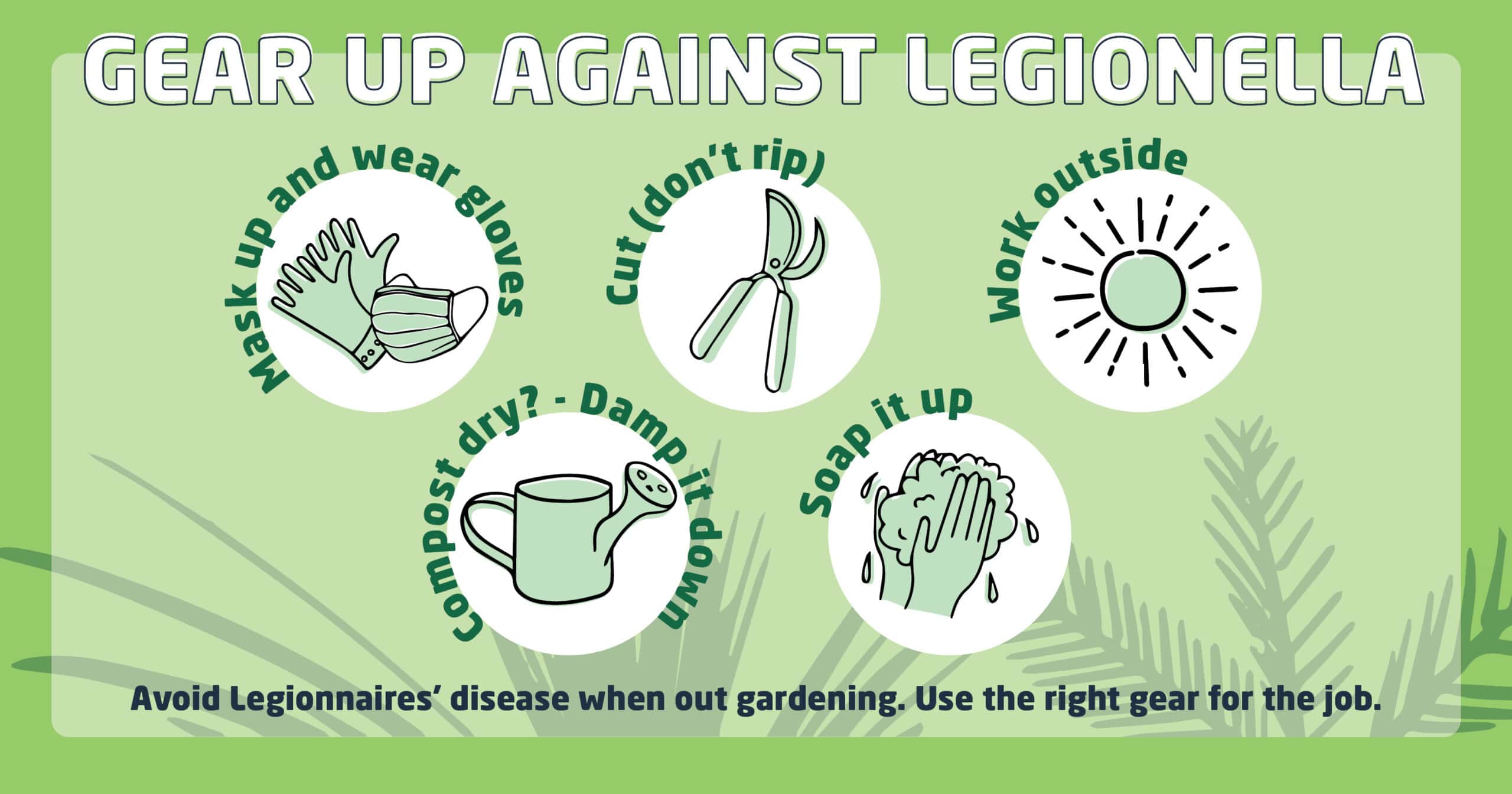 Symptoms of Legionnaire's disease to look out for
Symptoms of the disease can include:
dry coughing;
high fever;
chills;
shortness of breath;
muscle aches;
headaches; and
diarrhoea.
Anyone who gets these symptoms should see their general practice team immediately for advice, and let them know they have been handling potting mix or compost recently.
People with Legionnaires' disease require treatment with antibiotics. It is important to be diagnosed and treated quickly. Early treatment can stop the disease from becoming severe. Go back to your doctor or to hospital if your symptoms are getting worse.
Canterbury DHB media release: 24th September 2021.
Published on Monday, September 13th, 2021, under
News
Page last updated: 30/09/2021