News & Events
Measles case confirmed in Canterbury
26 July 2019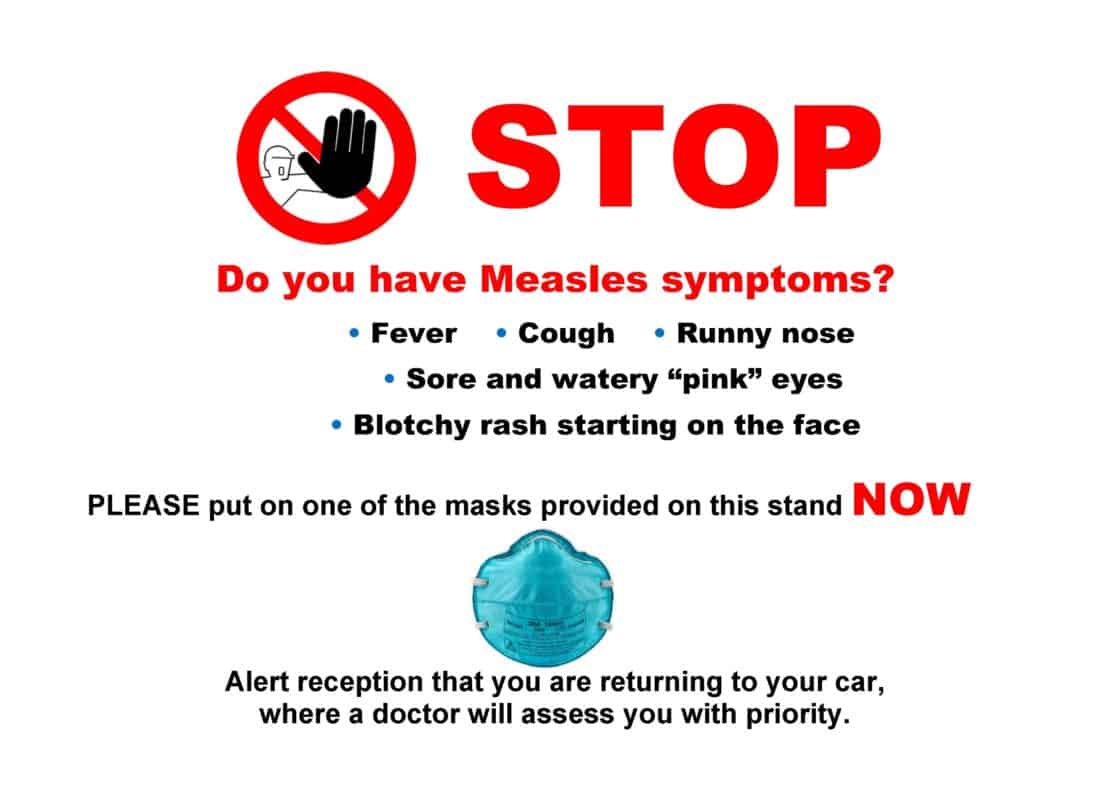 An infant in the Canterbury region has been confirmed as having measles. It is now more important than ever that everyone ensures they are fully vaccinated against measles.
The infant and their family returned to Christchurch from Auckland where there is a major measles outbreak, with more than 250 confirmed cases to date. It is thought that this is where they contracted the highly infectious disease.
The infant had not yet received their first dose of the measles, mumps and rubella (MMR) vaccine which is routinely given at 15 months, with a second one at four years of age.
Anyone who was in Christchurch Hospital Emergency Department between the following times should remain isolated until Monday 5th August 2019 – unless they are sure that they have had two MMR vaccinations or are over 50 years of age:
10pm on Friday 19th July to 3.45am on Saturday 20th July 2019; or
11.40pm on Sunday 21st July to 1.40am on Monday 22nd July 2019.
Canterbury DHB's Community and Public Health team has been working to identify all family members and close contacts, determining their immunisation status and offering vaccination if appropriate.
How you can prevent the spread of measles
Canterbury Medical Officer of Health Dr Alistair Humphrey advises that people are infectious from five days before the onset of the rash until five days after the rash appears. So it is possible to transmit the infection before you feel unwell.
People who have been exposed to a case and who are not immune should remain isolated from seven to 14 days after their exposure. "This means staying home from school or work and having no contact with unimmunised people. If you are not sure whether you are immune telephone your GP – they can advise you," says Dr Humphrey.
People are considered immune if they have received two doses of MMR vaccine, have had a measles illness previously, or were born before 1969. Most people in their 30s and 40s only had one measles vaccination and are therefore less likely to be immune until they receive another MMR vaccination. This vaccination is available for free.
Unimmunised people who come within two metres of an infectious person – however briefly – have a 90 percent chance of contracting measles.
Measles is a serious potentially life-threatening disease. One in ten people who get measles will need treatment in hospital. Up to 30 percent will develop complications – usually children under 5 and adults over the age of 20. Measles during pregnancy increases the risk of miscarriage, premature labour and low birth-weight in babies.
"Because measles is so infectious, it's important people with symptoms do not visit their general practice team, after-hours clinics or the hospital unless it's a medical emergency. To limit further exposure to other people, they should instead phone their family doctor/general practice team for advice," says Dr Humphrey.
Key information about measles including signs and symptoms

Measles is a highly infectious viral illness spread by contact with respiratory secretions through coughing and sneezing.
Symptoms of measles include:
A respiratory type of illness with dry cough, runny nose, and headache;
Temperature over 38.5ºC and feeling very unwell; and
A red blotchy rash starts on day 4 or 5 of the illness usually on the face and moves to the chest and arms.
People are infectious from five days before the onset of the rash to five days after the rash starts. Infected persons should stay in isolation – staying home from school or work – during this time.
The best protection from measles is to have two MMR vaccinations. MMR is available from your family practice and is free to eligible persons.
People are considered immune if they have received two doses of MMR vaccine, have had a measles illness previously, or were born before 1969.
Anyone believing they have been exposed to measles or exhibiting symptoms should not go to the Emergency Department, after hours' clinic or general practitioner. Instead call your GP any time 24/7 for free health advice.
Source: Canterbury District Health Board media release (25th July 2019).
Cantabrians urged to look after themselves as flu season hits hard
3 July 2019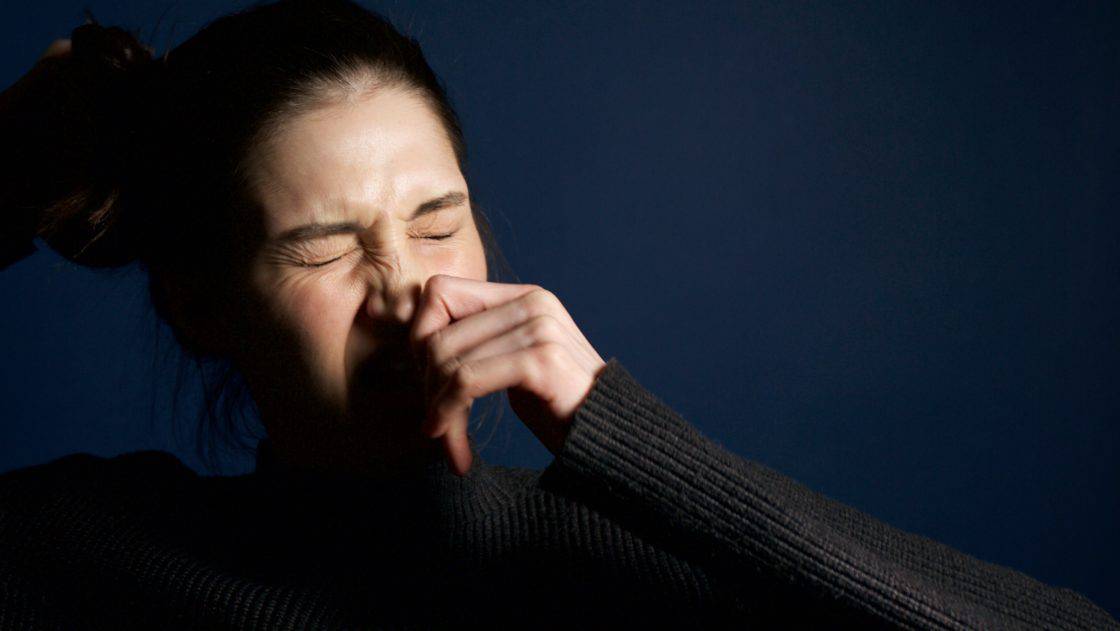 Canterbury is continuing to experience a significant wave of influenza, with 455 hospitalisations relating to complications from influenza already this year.
Canterbury DHB is reminding people that there are some simple ways to stop the spread and look after themselves and their loved ones this flu season.
Canterbury Medical Officer of Health Dr Ramon Pink, says if you get the flu, the best way to help prevent spreading it are to stay home from school or work if you're sick.
"Proper coughing and sneezing etiquette is also key. Cover your mouth and nose with a tissue or use your elbow if you're caught short, and wash your hands often with soap and water or use hand sanitiser.
"You should call your general practice team 24/7 for advice rather than visiting in person. Follow the instructions to be put through to a nurse after hours for free health advice," says Dr Pink.
Canterbury DHB has produced a brochure called "Coping with the flu at home". It contains practical advice for people on caring for someone with the flu, including:
how to treat the symptoms at home;
danger signs to look out for, especially in young children and babies; and
when to seek medical advice and where to go.
Flu vaccine supplies are now limited thanks to a great response from Cantabrians. However they are still available from GPs and some pharmacists for the following priority groups:
people over 65;
pregnant women at any stage of pregnancy;
those with long-term health conditions such as heart disease, stroke, diabetes respiratory disease (including asthma that requires regular preventive therapy), kidney disease and most cancers; and
children aged four years and under who have been hospitalised for respiratory illness or have a history of significant respiratory illness.
Source: Canterbury District Health Board media release (3rd July 2019).
Canterbury Resilience Hub: A one stop shop for health and wellbeing support
29 May 2019
The Canterbury DHB has launched the Canterbury Resilience Hub website – a central point for health and wellbeing advice and practical support services information.
The Canterbury Resilience Hub website was established following the attacks on two mosques in Christchurch on 15th March 2019.
"Many people were deeply affected by these events. Canterbury DHB recognised the need to consolidate health and wellbeing resources in one place to make it easier for people to navigate the range of support materials and services available," says Canterbury DHB Chief Executive David Meates.
The Canterbury Resilience Hub site is designed to meet the needs of three main user groups:
those needing support;
those supporting others; and
professionals supporting others.
The Canterbury Resilience Hub website is led by the Canterbury DHB and expands beyond the health system and connects people to information about education, housing, financial, immigration assistance, social supports and other resources.
"We know from experience that recovery from disasters and emergencies is complex and takes time. As we move from the response to the recovery phase, we need to ensure that people continue to access the help and information they need, when they need it. This new website aims to make that process easier and more inclusive," says David.
Canterbury has faced more than its share of disasters in recent years, with the earthquakes and mosque attacks impacting many. The Canterbury Resilience Hub website will be available to provide information related to any future natural disasters or emergencies.
Source: Canterbury District Health Board media release (28th May 2019).
Get immunised against measles if you're going overseas
10 May 2019
The Ministry of Health is reminding travellers to make sure they are fully immunised against measles before they go overseas.
Measles is one of the most contagious diseases in the world and globally cases have increased by 300 percent in the first three months of 2019. Measles outbreaks are being recorded around the world including in countries with high overall vaccination rates including Australia, the United States of America, and Thailand.
There has also been an increase in measles cases reported across New Zealand since the start of this year. More than 110 confirmed cases have been recorded in Canterbury, Auckland, Waikato, Bay of Plenty, Lakes, Northland, Capital and Coast and Southern DHB areas.
"If you're travelling overseas it's really important to make sure you're fully immunised against measles before you go. This will protect you from getting measles and also reduce the risk of you bringing measles back into this country when you return," says the Ministry of Health's Director of Public Health Dr Caroline McElnay.
"New Zealand eliminated endemic measles in 2012, meaning all cases of this highly infectious virus reported here since then have come from people bringing the disease in from overseas."
"Local health authorities are working hard to contain the diseases spread, but we are concerned that there is a risk of measles becoming established in New Zealand again."
"Immunisation is the best way to protect against getting measles. This spike in cases highlights why it is so important that our national immunisation schedule continues on track and children receive their free routine MMR immunisations on time at 15 months and 4 years of age.
"We are encouraging people, especially children, teenagers and young adults who have never been vaccinated to get immunised. The MMR vaccination is free for those under 50 who haven't had two doses."
"Children who have not yet been immunised are at greatest risk of the disease. The MMR vaccine is safe to give to children as young as 6 months. So, if you're taking your infant to a country where there is a significant measles outbreak we recommend that they're given a MMR vaccination before you go. Because the vaccine's effectiveness is lower for babies under 12 months of age, if they are given the vaccine, they will still need two further doses of the vaccine at 15 months and 4 years for long term protection."
"Measles can be deadly. If you're feeling sick or if you or a family member aren't fully immunised and may have been in contact with someone with measles you should stay away from work, school or public places, to help prevent putting other people at risk," says Dr McElnay.
Those unsure of their vaccination status can check Well Child Tamariki Ora or Plunket books, or contact their General Practice.
Further information on measles is available on the Ministry of Health website or by calling Healthline (0800 611 116).
An up-to-date list of countries with a measles outbreak can be found on the Centers for Disease Control and Prevention website.
Source: Ministry of Health media release (10th May 2019).
Page last updated: 24/04/2018