News & Events
Plane passengers exposed to measles on flights
14 June 2019
A passenger arriving in Christchurch on Jetstar flight JQ237 from Auckland on Thursday 6th June 2019 has been confirmed as having measles. The passenger also flew back to Auckland on flight JQ236 on Saturday 8th June 2019 while still infectious.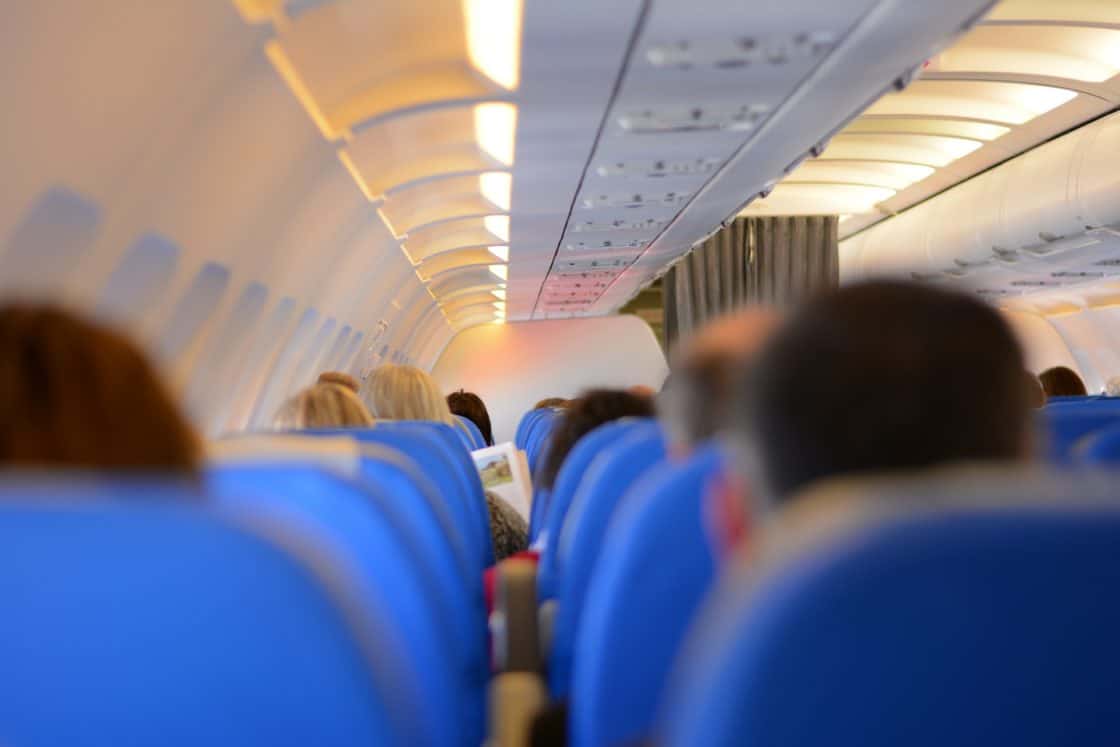 Community and Public Health wants to alert all passengers and crew on these flights that they have been exposed to measles:
Jetstar Flight JQ237 left Auckland at 3.55pm on Thursday 6th June local time and arrived in Christchurch at 5.20pm; and
Jetstar Flight JQ236 left Christchurch at 1.55pm on Saturday 8th June local time and arrived in Auckland at 3.20pm.
Anyone who travelled on these flights who isn't sure they have been fully immunised should check their immunisation status with their General Practice team/family doctor. You are only fully protected if you have had two doses of the MMR vaccine, had clinically confirmed measles, or if you were born before 1969.
Any passenger or crew on the affected flights who is not fully protected should stay at home and remain isolated until Saturday 22nd June 2019.
Canterbury Medical Officer of Health Dr Alistair Humphrey says this means staying home from school or work and having no contact with unimmunised people. "They can return to work if they are still not unwell on Saturday 22nd June," says Dr Humphrey.
Anyone who becomes unwell with the follow symptoms over the next week should phone their doctor for advice:
A respiratory type of illness with dry cough, runny nose, headache;
Temperature over 38.5ºC and feeling very unwell; and
A red blotchy rash starts on day 4 or 5 of the illness usually on the face and moves to the chest and arms.
At risk passengers from these flights should not go to their general practice or to the hospital unless it is an emergency or they are advised to do so by a doctor or nurse. This is so they do not infect more people.
You can call your own GP team after hours if you live in Canterbury – you will speak to a nurse who can provide advice at any time of day or night. People from outside Canterbury and living elsewhere in New Zealand can call Healthline on 0800 611 116.
Key information about measles including signs and symptoms

Measles is a highly infectious viral illness spread by contact with respiratory secretions through coughing and sneezing.
Symptoms of measles include:

A respiratory type of illness with dry cough, runny nose, and headache;
Temperature over 38.5ºC and feeling very unwell; and
A red blotchy rash starts on day 4 or 5 of the illness usually on the face and moves to the chest and arms.

People are infectious from five days before the onset of the rash to five days after the rash starts.
Infected persons should stay in isolation – staying home from school or work – during this time.
The best protection from measles is to have two MMR vaccinations. MMR is available from your family practice and is free to eligible persons.
People are considered immune if they have received two doses of MMR vaccine, have had a measles illness previously, or were born before 1969.
Anyone believing they have been exposed to measles or exhibiting symptoms should not go to the Emergency Department, after hours' clinic or general practitioner. Instead call your GP any time 24/7 for free health advice.
Source: Canterbury District Health Board media release (13th June 2019).
Canterbury Resilience Hub: A one stop shop for health and wellbeing support
29 May 2019
The Canterbury DHB has launched the Canterbury Resilience Hub website – a central point for health and wellbeing advice and practical support services information.
The Canterbury Resilience Hub website was established following the attacks on two mosques in Christchurch on 15th March 2019.
"Many people were deeply affected by these events. Canterbury DHB recognised the need to consolidate health and wellbeing resources in one place to make it easier for people to navigate the range of support materials and services available," says Canterbury DHB Chief Executive David Meates.
The Canterbury Resilience Hub site is designed to meet the needs of three main user groups:
those needing support;
those supporting others; and
professionals supporting others.
The Canterbury Resilience Hub website is led by the Canterbury DHB and expands beyond the health system and connects people to information about education, housing, financial, immigration assistance, social supports and other resources.
"We know from experience that recovery from disasters and emergencies is complex and takes time. As we move from the response to the recovery phase, we need to ensure that people continue to access the help and information they need, when they need it. This new website aims to make that process easier and more inclusive," says David.
Canterbury has faced more than its share of disasters in recent years, with the earthquakes and mosque attacks impacting many. The Canterbury Resilience Hub website will be available to provide information related to any future natural disasters or emergencies.
Source: Canterbury District Health Board media release (28th May 2019).
Get immunised against measles if you're going overseas
10 May 2019
The Ministry of Health is reminding travellers to make sure they are fully immunised against measles before they go overseas.
Measles is one of the most contagious diseases in the world and globally cases have increased by 300 percent in the first three months of 2019. Measles outbreaks are being recorded around the world including in countries with high overall vaccination rates including Australia, the United States of America, and Thailand.
There has also been an increase in measles cases reported across New Zealand since the start of this year. More than 110 confirmed cases have been recorded in Canterbury, Auckland, Waikato, Bay of Plenty, Lakes, Northland, Capital and Coast and Southern DHB areas.
"If you're travelling overseas it's really important to make sure you're fully immunised against measles before you go. This will protect you from getting measles and also reduce the risk of you bringing measles back into this country when you return," says the Ministry of Health's Director of Public Health Dr Caroline McElnay.
"New Zealand eliminated endemic measles in 2012, meaning all cases of this highly infectious virus reported here since then have come from people bringing the disease in from overseas."
"Local health authorities are working hard to contain the diseases spread, but we are concerned that there is a risk of measles becoming established in New Zealand again."
"Immunisation is the best way to protect against getting measles. This spike in cases highlights why it is so important that our national immunisation schedule continues on track and children receive their free routine MMR immunisations on time at 15 months and 4 years of age.
"We are encouraging people, especially children, teenagers and young adults who have never been vaccinated to get immunised. The MMR vaccination is free for those under 50 who haven't had two doses."
"Children who have not yet been immunised are at greatest risk of the disease. The MMR vaccine is safe to give to children as young as 6 months. So, if you're taking your infant to a country where there is a significant measles outbreak we recommend that they're given a MMR vaccination before you go. Because the vaccine's effectiveness is lower for babies under 12 months of age, if they are given the vaccine, they will still need two further doses of the vaccine at 15 months and 4 years for long term protection."
"Measles can be deadly. If you're feeling sick or if you or a family member aren't fully immunised and may have been in contact with someone with measles you should stay away from work, school or public places, to help prevent putting other people at risk," says Dr McElnay.
Those unsure of their vaccination status can check Well Child Tamariki Ora or Plunket books, or contact their General Practice.
Further information on measles is available on the Ministry of Health website or by calling Healthline (0800 611 116).
An up-to-date list of countries with a measles outbreak can be found on the Centers for Disease Control and Prevention website.
Source: Ministry of Health media release (10th May 2019).
New All Right? campaign reminds us we are all in this together
1 April 2019
A new All Right? campaign reminds Cantabrians that in tough times we can go through a range of emotions, and we all work through them in our own way and at our own pace.
All Right? mental health strategist Ciaran Fox says tough times affect each of us differently.
"It's all right to feel upset, angry, helpless or on edge following the attack on our Muslim community. These are natural reactions to an extreme and upsetting event," says Fox.
The He waka eke noa campaign – meaning 'We're all in this together' – reminds people that we need to be in the same waka, leaving no-one behind. It encourages people to think about where they're at and that others may be at different stages, feeling and doing different things and that's all right.
"Many emotions can be brought to the surface following a troubling event. Feeling a range of emotions is natural. The campaign highlights some healthy ways people can process what's happened and look after themselves and those around them."
Fox says that key to navigating this challenging time is to be aware of how you're feeling, and to give yourself time to do the things that feel right, such as sharing a cuppa or taking a breather.
If feelings of helplessness or sadness are too overwhelming, or you feel like you can't move on, support is available. You can free call/text 1737, 24 hours a day.
He waka eke noa draws on the skills and knowledge the Canterbury community has built up following the earthquakes, and builds on the incredible amount of kindness and compassion that has been on display since the 15 March attack.
Street posters, corflute signs and washroom posters are going up across Canterbury, and 8,000 postcards are being distributed through cafés. In a departure from previous All Right? campaigns, there will be no paid advertising on Facebook or Instagram.
"We're not advertising on social media until we're confident that Facebook's proposed actions to prevent offensive material being uploaded and shared are effective," says Fox.
He says He waka eke noa has been developed to support the mental health and wellbeing of the whole Christchurch population.
"While our pre-testing with some of those most affected by the attack on 15 March has shown the messages are appropriate, there are other supports and services available and being deployed to assist Canterbury's Muslim community right now."
All Right? is grateful to those in Canterbury's Muslim community who have informed the development of he waka eke noa, and to the Mental Health Foundation of New Zealand for helping fund the campaign.
Visit the All Right? website for more information on the campaign.
Source: Canterbury DHB CEO Update (1st April 2018).
Influenza: Don't get it, don't give it
25 March 2019
Influenza is caused by different strains of influenza viruses. Around one in four New Zealanders are infected with influenza or 'flu' each year. Influenza can be anywhere, and is highly contagious.
Influenza is more than just a 'bad cold' – it is a serious illness that can put anyone in hospital or even kill them, including young and healthy people. Symptoms may vary with age, immune status and health of the individual and include fever, sore throat, muscle aches, headache, cough, fatigue and generally feeling miserable. The fever and body aches can last for up to 5 days, and the cough and fatigue may last for two or more weeks.
You may have influenza and not feel unwell – but you can still pass it on and make other people very sick. It is important you do not pass the flu onto those who are particularly vulnerable.You can reduce the spread of influenza by:
washing your hands often for at least 20 seconds and drying them for 20 seconds – or using an alcohol-based hand rub;
covering your mouth and nose when you sneeze or cough – and putting tissues in a lined bin;
not sharing drinks with others; and
avoiding crowded places.
Stay at home from work, school or preschool if you have the flu so that you don't spread it to others. Even a mild case of influenza can disrupt your everyday activities with family, friends, community and work.
Pregnant women and their babies can suffer serious consequences as a result of influenza.
Older people and those with certain medical conditions are also more likely to be affected by the flu. This is because influenza can make an existing medical condition worse (including asthma and diabetes), or increase the risk of complications such as pneumonia heart failure, and worsening asthma.
Influenza vaccination is FREE for those who need it most
Immunisation is the best protection against influenza. Your symptoms are less likely to be severe if you still catch influenza after being immunised.

Get immunised to stop the spread of influenza around your community. Even if you don't feel sick, you could still be infected with influenza and pass it on to others.
Getting immunised each year as early as possible before winter hits gives the best protection, and protection can last until the next year.
You need to get the flu vaccine each year as protection from the previous vaccination lessens over time, and the flu strains in the vaccine often change each year. Over a million New Zealanders get the annual immunisation against influenza.
The influenza vaccine is safe, effective and cannot give you "the flu".
Access to the influenza vaccine prioritised due to a shortage
Update: 7th June 2019
The Ministry of Health has been informed by PHARMAC of a shortage of influenza vaccines. This is due to the distribution of around 1.26 million doses of the influenza vaccine already this winter. This is close to last year's all-time record of 1.3 million doses for the entire season.
There is now very limited stock left due to continued high demand for the influenza vaccine.
The Ministry of Health is asking General Practices and Pharmacists to only vaccinate those who are eligible for free vaccines – to ensure that those most in need can get the influenza vaccine.
The seasonal influenza vaccine is FREE for the following eligible people from Monday 1st April 2019:
Pregnant women – at any stage or trimester in the pregnancy
Anyone aged 65 years or over
Children aged from 6 months to four years who have had a stay in hospital for asthma or other breathing problems or have a history of significant respiratory illness.
Anyone under 65 years with one or more of the following medical conditions:

Cardiovascular or cerebrovascular disease
Chronic respiratory diseases
Diabetes
Cancer, excluding basal and squamous skin cancers if not invasive
Other conditions (such as chronic renal disease, autoimmune diseases, transplant recipients, neuromuscular and central nervous systems diseases, and haemoglobinopathies).
Page last updated: 24/04/2018