Change the face of men's health this Movember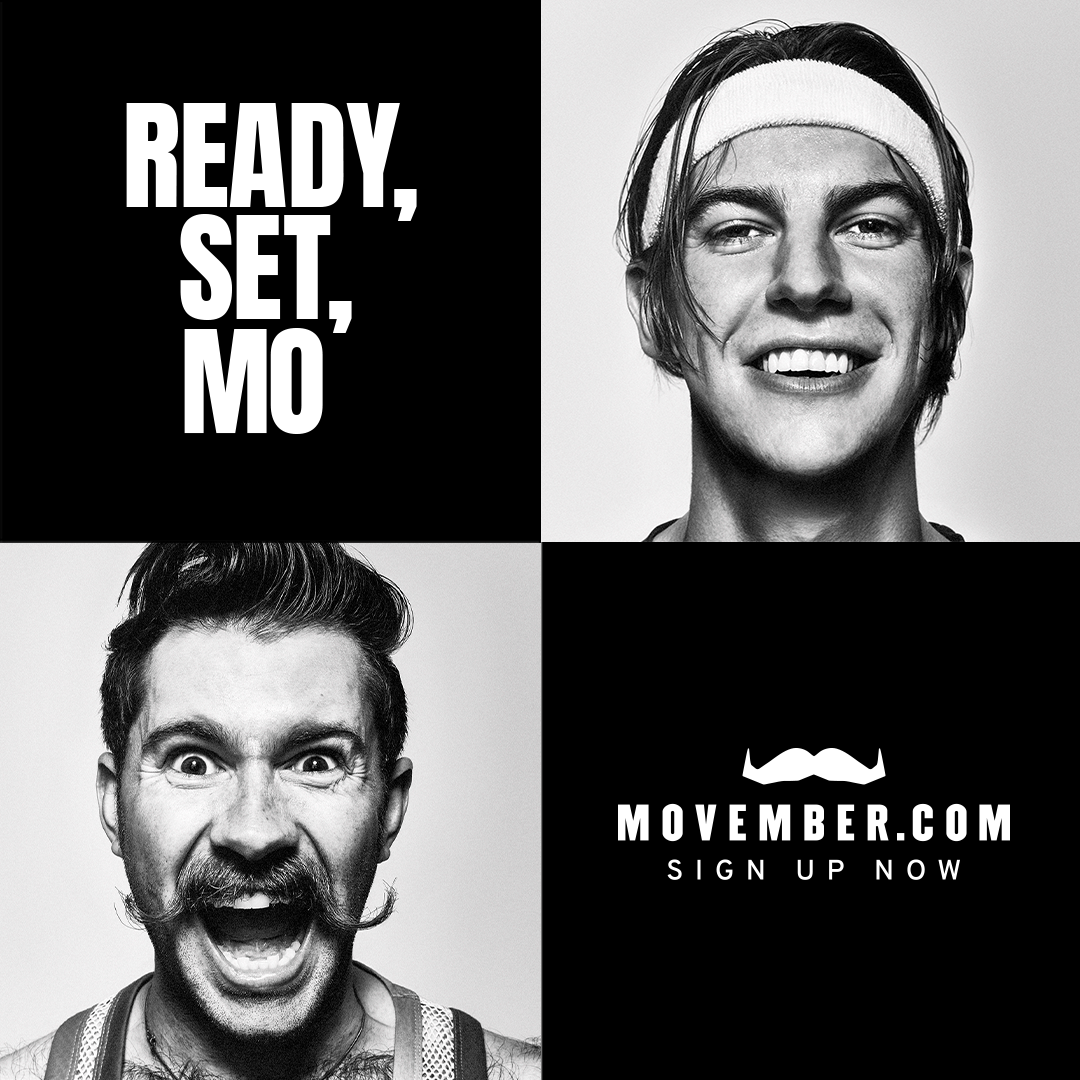 Join Movember to raise funds and awareness to men's health.
Men are dying too young around the world – and largely for preventable reasons.
But you can help men live happier healthier and longer lives. Become one of millions of people around the world to grow a moustache, host an event or set a personal fitness goal.
Let's change the face of men's health
Movember is about having fun and doing good by raising funds to support men's health projects in mental health, suicide prevention, prostate cancer and testicular cancer.
Men die on average 4.5 years younger than women and for reasons that are largely preventable.
Suicide is the leading cause of death for Kiwi men aged 25 to 35 years old. 3 out of 4 suicides in New Zealand are men.
Prostate cancer is the number 1 most commonly diagnosed cancer in New Zealand men. More than 13,500 men are living with or beyond prostate cancer in this country.
Testicular cancer is the most common cancer in young Kiwi men. Nearly 800 Kiwi men are living with this disease.
Sign up to help change and save lives
Mo Bros take action by changing their appearance through the growth of a new moustache for the 30 days of Movember – becoming a walking, talking billboard for men's health.
You can also challenge yourself to move for men's health. Commit to running or walking 60km over the month at your own pace. That's 1km for each man we lose to suicide each hour across the world.
Host a Mo-ment get-together to raise funds for men's health. This is a great way for community groups, sports clubs, workplaces or education providers to support Movember.
Mo your own way for a day, several weeks or across the year – whether it's a gruelling test of physical endurance or a not-so-sweaty pledge to kick a bad habit.
Women (Mo sistas) can sign up and support the men in their lives – while helping to promote men's health at home, in the workplace and within their community.
Remember Don't Mo Alone! There is strength in numbers, so recruit your workplace, your friends and your community to join the hairy or movement journey by creating or joining a Movember team.
Published on Friday, October 13th, 2023, under
Uncategorised
Page last updated: 04/12/2023