News & Events
Stop men dying too young this Movember
15 October 2018
Men are facing a health crisis that isn't being talked about. They are dying too young, before their time.
Men experience worse longer-term health than women and die on average six years earlier.
Prostate cancer rates will double in the next 15 years.
Testicular cancer rates have already doubled in the last 50.
Three quarters of suicides are men. Poor mental health leads to half a million men taking their own life every year. That's one every minute.
Our sons, fathers, partners, brothers and friends are affected and we can't afford to stay silent.
The goal of the Movember Foundation is to reduce the number of men dying prematurely by 25 percent by 2030.
Movember is about bringing back the moustache (Mo), having fun and doing good to change the face of men's health, specifically prostate cancer, testicular cancer and mental health problems.
Mo Bros take action by changing their appearance through the growth of a new moustache for the 30 days of Movember, and in doing so become walking, talking billboards for men's health.
You can also challenge yourself to move for men's health. Take the Move Challenge and get physically active this Movember. The challenge is to get active and MOVE every day of Movember – 30 MOVEs in 30 days. No MOVE is too big or small. You could try or learn something new, work out in costume or even take part in an event.
Host a Mo-ment get-together to raise funds for men's health. This is a great way for community groups, sports clubs, workplaces or education providers to support Movember.
Women can sign up and commit to supporting the men in their lives while helping to promote men's health at home, in the workplace and within their community.
Remember Don't Mo Alone! There is strength in numbers, so recruit your workplace, your friends and your community to join the hairy or movement journey by creating or joining a Movember team.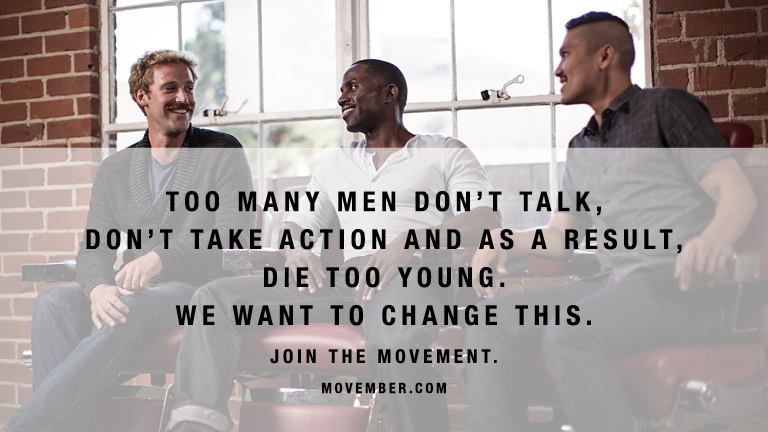 Go Spotty during Melanoma Awareness Week
9 October 2018
Melanoma Awareness Week (19th to 26th October 2018) aims to raise awareness of this terrible disease that is affecting over 4000 kiwis every year.
New Zealand has one the highest melanoma incidence rates in the world. Melanoma is the fourth most common cancer in NZ – more New Zealanders die from melanoma than drowning, car crashes or fires every year!
The risk of melanoma is reduced by avoiding sunburn and by protecting the skin against UV radiation. This includes seeking shade, wearing broad-brimmed hats, sunglasses, and clothing. Sunscreen should be used on skin that cannot be covered by clothing.
Protection is vitally important from September to April, especially between 10am and 4pm, which is when UV radiation is highest.
Sunbeds and/or sunlamps should be avoided as use of these treatments are associated with a 59% increase in the risk of melanoma if used before the age of 35.
Melanoma is treatable if diagnosed early. Early melanoma may not have any noticeable symptoms but melanomas usually appear as a changed or new mole.
The message is clear: Spot it. Stop it. Live on. If you notice anything new, changing or different on your skin, get it checked by a doctor. It could save your life!
Get involved during Melanoma Awareness Week
Choose a day, pick an activity and make a donation.
Spot the Difference: Create your own spot the difference picture. Know the skin you are in.
You could go spotty: Wear something spotty or dotty to get people thinking about melanoma and checking their skin for 'spots' or signs that could lead to melanoma later on in life.
Create a spot of art: Be inspired and create your own spotted picture. Transform white space with your own creativity.
Source: Melanoma Foundation of NZ website.
Gear up for Biketober
28 September 2018
Join this month-long celebration of cycling in Christchurch.
Biketober is for anyone interested in cycling. You might be new to cycling, looking for some advice and ways to give it a try. Perhaps you're a cycle commuter, a family who like to cycle, or a cycle enthusiast. Maybe you'd like to meet others who just enjoy being out and about by bike.
The organisers hope to show you that cycling's a great way to get from A to B, whatever your bike or your purpose.
Biketober coincides with the return of spring and the opening of more Major Cycle Routes in the city.
Events happening during Biketober
Over 60 events and activities are planned in the city, including:
social bike rides,
go-by-bike breakfasts,
bike maintenance and repair workshops,
a cargo bike rally, and more.
Find out more about Biketober in Christchurch, including a full programme of events.
Many events are organised by the amazing volunteer groups we have in town. Some of these events happen anyway; some of them are Biketober 'specials' and others are bigger events that we're linking up with such as:
Avon Otakaro's Meet in the Middle family event,
the BECA Heritage week, and
the NZ Bike Expo.
There's a Biketober Passport in the making. You can get your passport stamped at 16 participating venues, then drop it in at the NZ Bike Expo for a chance to win some great prizes.
Page last updated: 23/04/2018