Check for health warnings before going near waterways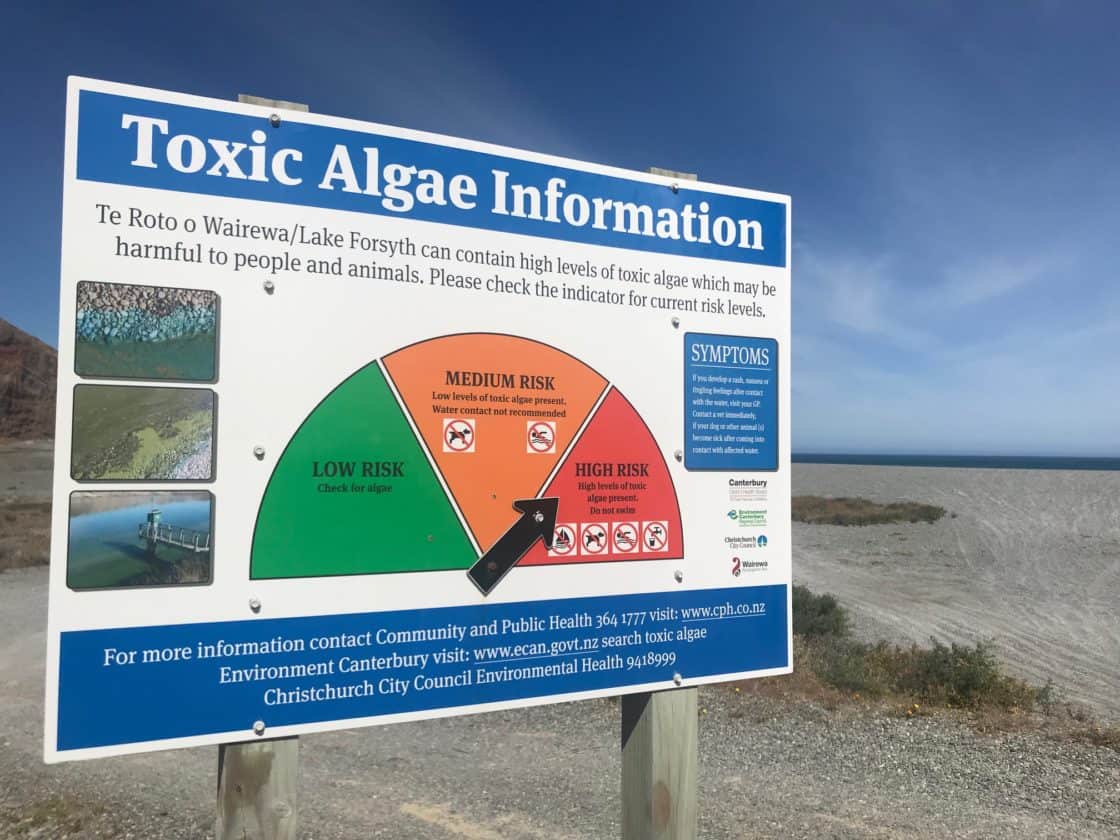 Recreational water users are being reminded to avoid contact with some Canterbury and South Canterbury waterways.
"Many of these waterways have been in bloom for some time now and will continue to be so with the warm weather we have been experiencing" says Canterbury Medical Officer of Health Dr Alistair Humphrey.
Harmful effects of toxic algae on humans and animals
Algal blooms can produce toxins harmful to humans and animals. People should avoid contact with the water where algal blooms are present until further notice.
Dr Humphrey. says people who come into contact with toxic algae can also experience unpleasant symptoms. "Exposure may cause skin rashes, nausea, stomach cramps, tingling and numbness around the mouth and fingertips. Visit your doctor immediately if you experience any of these symptoms and please let your doctor know if you have had contact with these waterways," says Dr Humphrey.
Animals that show signs of illness after coming into contact with toxic algae should be taken to a vet immediately. "Symptoms of cyanobacteria poisoning in dogs include panting, lethargy, muscle tremors, twitching and convulsions – which usually occur within 30 minutes of exposure."
People should never drink water from a waterway where a health warning is in place and they should also avoid eating fish and shellfish taken from areas where warnings are in place. "Boiling the water does not remove the toxin. If fish are eaten, remove the gut and liver and wash in clean water" says Dr Humphrey.
Facts about cyanobacteria
The algae occur naturally but can increase rapidly during warmer months.
Avoid all contact if the water is cloudy, discoloured, or has small globules suspended in it.
Some cyanobacteria also appear as dark brown/black mats attached to rocks along a riverbed, and have a strong musty smell.
Not all cyanobacteria blooms are visible to the naked eye and toxins can persist after the blooms disappear.
Cyanobacteria concentrations can change quickly with changing environmental conditions such as wind.
Avoid contact with the water if a health warning is in place.
Source: Canterbury District Health Board media release (21st February 2019).
Published on Thursday, February 21st, 2019, under
Uncategorised
Page last updated: 14/06/2019