About us:

e pā ana ki a matou
Want to work for an organisation committed to providing the best public health services possible?
Community and Public Health on the West Coast (Greymouth)
Nearly 33,000 people live in the Buller, Grey and Westland Districts – a 400 km long region between the Southern Alps and the Tasman Sea. This makes the West Coast/ Te Tai Poutini one of the most sparsely populated regions in New Zealand. The remote nature of many small and isolated communities poses specific health challenges around sewage treatment and disposal, and potable water.
The natural beauty of the area attracts more than 1 million visitors a year, largely during the spring and summer months. This level of tourist activity carries some environmental risks for recreational water contamination and infectious diseases, especially in popular destinations such as Fox and Franz Josef Glaciers and Punakaiki. The predominantly young and transient population of tourists and those employed in the tourism industry creates concerns around safe sexual behaviours and responsible alcohol use.
Enabling wellbeing and equity of outcomes for everyone on the West Coast
The health promotion team supports improving and maintaining the health and wellbeing (hauora) of West Coasters by connecting communities and supporting the creation of healthy and sustainable environments (inlcuding early childhood education and schools). Current initiatives focus on:
mental wellbeing;
Māori health;
healthy eating;
physical activity;
healthy ageing and injury prevention;
supporting smoke-free environments; and
working alongside key stakeholders to reduce alcohol related harm.
Community and Public Health is a partner in Active West Coast – working with District Councils to improve and promote hauora on the West Coast. The Westland Recreation is open and well used by the community, and major developments are occurring in Buller and Westland as part of their new physical activity strategy. Staff are also contributing to the development of a region-wide walking and cycling strategy.
The Greymouth office has a Community Health Information Centre, providing a range of health education resources from the Ministry of Health and other providers.
National Bowel Screening Programme coming to the West Coast
West Coast DHB media release: 26th May 2021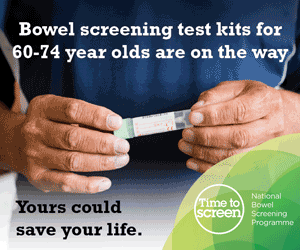 The National Bowel Screening Programme (NBSP) will officially go-live in the West Coast District Health Board region from Monday 31st May 2021.
Free bowel screening kits aimed at saving lives will start arriving in the mailboxes of West Coast people aged 60 to 74 from early June 2021 provided they are registered with a General Practice. Everyone who fits into this age group is encouraged to register with a General Practice (it's free) and to ensure their contact details are up to date.
Around 6,505 people on the Coast will be eligible to take part during the first two years of the programme.
People receiving the kits are being asked to "take a little test that could save their life".
The National Coordination Centre will send a letter to everyone who fits the eligibility criteria to explain the process and to invite them to participate in the programme. Test kits will gradually be sent to invitees over the following two years on or near their birthday.
Have your say on elderly housing on the West Coast
The West Coast Housing Forum is a group looking at the housing issues on the West Coast. One of the issues facing the West Coast is the number of people aged 55 and over. This is likely to increase, which means more elderly housing is needed.
The Forum would like to find out from older people where you are planning to be over the next few years so they can support any investment opportunities in the region that will support you and your families' plans. This survey will help collect that data.
The information collected from the survey will be held securely and you do not need to provide your name or any other identifying details.
---
Links
Page last updated: 11/06/2021