About us:

e pā ana ki a matou
Want to work for an organisation committed to providing the best public health services possible?
Community and Public Health in Mid Canterbury (Ashburton)
The Mid Canterbury region covers the central South Island between the Rakaia and Rangitata rivers (the Ashburton District), with Ashburton as the main township. The area is one of the fastest growing rural districts in New Zealand, and is becoming more ethnically diverse with over the half the recent population increase resulting from arriving international migrants (2006 to 2011).
Community and Public Health provides services to the more than 33,000 people of this area, and is based at the Ashburton Hospital site.
The small team in Ashburton is made up of two health promoters and an administrator. These staff focus on:
working with local Māori to ensure available health services are promoted and accessible to Māori;
using the Health Promoting Schools framework to promote healthy food choices and healthy environments for physical activity in schools;
promoting healthy nutrition choices and healthy environments for physical activity in workplaces and the community;
Christchurch-based staff support the Mid-Canterbury region to enforce the Smokefree Environments Act, and provide infectious disease and environmental health services.
District's vaccination rates rise after Super Saturday
Ashburton District Council media release: 19th October 2021
Ashburton District Council was among the top five local territorial authorities to improve vaccination rates on Super Saturday and Mayor Neil Brown is pleased.
Some 577 people received their first dose of the Pfizer vaccine on Saturday (2.1 per cent of an eligible population of 27,424) and 1316 people their second (4.8 per cent).
"The increase means about half of our eligible population is fully vaccinated and another 35 per cent is partially protected with one dose. Thank you to all those who were hesitant or made a special effort to take time to be vaccinated.
"It's great, but there is more work to do. Our vaccination rates need to be very high if we want to return sooner to the usual freedoms we enjoy over summer.
"Now is a good time to have a chat with friends and family, help answer questions they might have or point them to reliable information. Encourage them to go out and get their vaccine today."
Vaccination clinics remain open around Mid Canterbury as the push to raise vaccination levels continues.
People are encouraged to book online at BookMyVaccine.nz to find a clinic nearest to them.
Walk-ins with no appointment are available at Life Pharmacy on East Street in Ashburton.
Residents urged to be diligent as recycling quality dips
Ashburton District Council media release: 2nd September 2021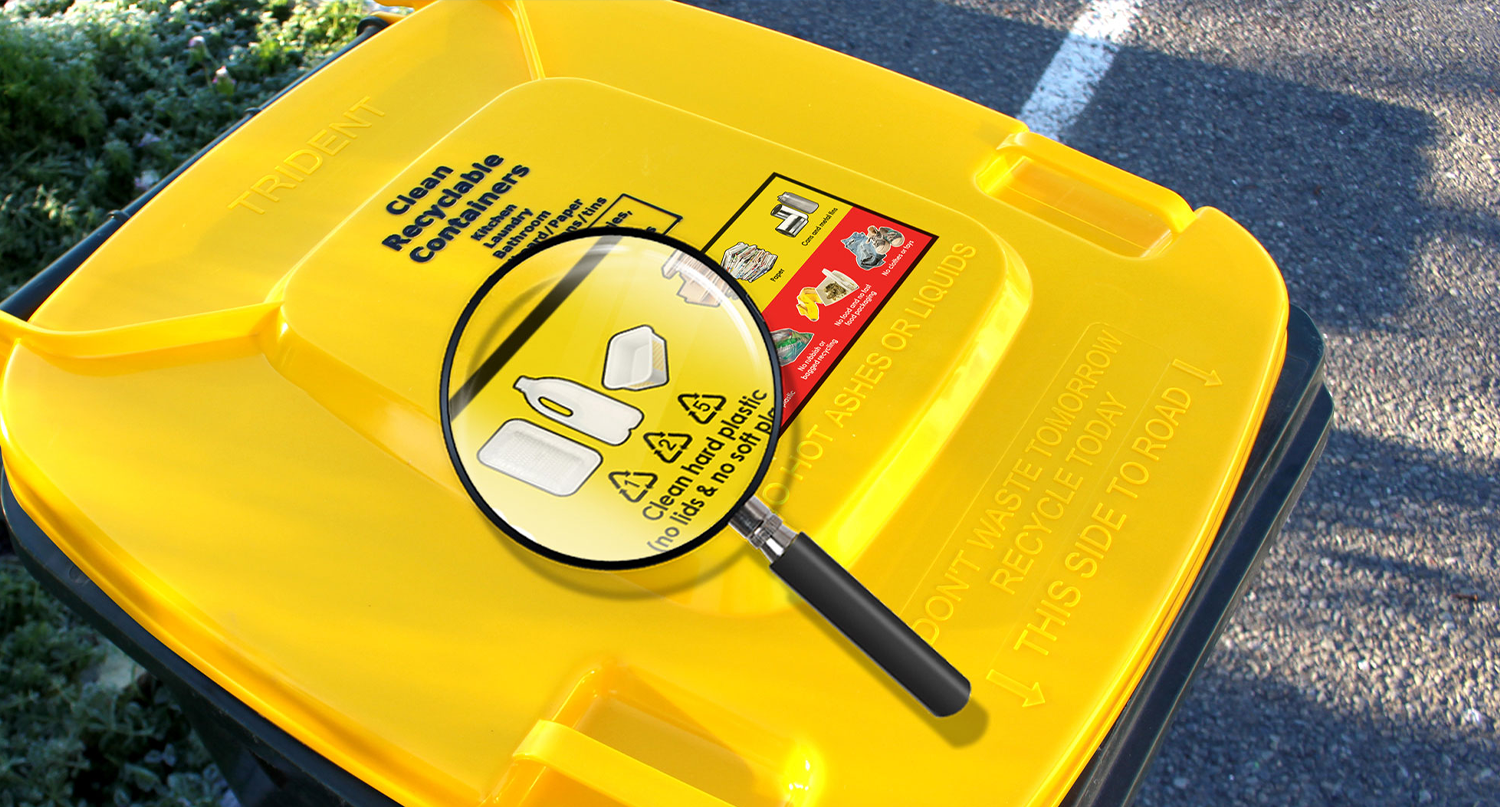 Cameras on collection trucks are recording an increasing level of rubbish in yellow recycling bins, which could lead to whole truck loads being rejected at sorting plants.
Council contractors have reported polystyrene, shredded paper, green waste and black bags in recycling bins collected over the past week. Recording equipment on the collection trucks is able to capture images and pinpoint houses that the bins belong to.
Infrastructure Services Group Manager Neil McCann said the quality of recycling had deteriorated during lockdown and if it continued, it was only a matter of time before a load was rejected.
"Things like grass clippings and shredded paper are the worst as they go through whole loads as the truck packs in more material and the material is tumbled."
The yellow recycling bin is for recycling hard rigid plastic (grades 1, 2 and 5), cardboard, newspaper, tins and metal cans. All recycling must be clean of food scraps and loose, not bagged. No lids are allowed in recycling.
The red rubbish bin is for everything that is not recyclable, including household and organic waste. Items like drinking glasses, ceramics, crockery, porcelain and glass cookware and ovenware are not recyclable and must go in the red bin.
"Residents need to recycle correctly to reduce the volume of non-recyclable material contaminating kerbside collections," Mr McCann said.
"Every load of contaminated recycling rejected by sorting facilities costs ratepayers as it then has to go to landfill."
---
 Links
Page last updated: 21/10/2021